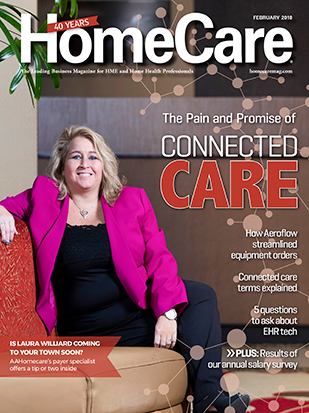 HomeCare
is the leading industry publication serving the business needs of HME providers and home health professionals. For nearly four decades,
HomeCare
has delivered market reports, how-to management guidance, product information, legislative updates, strategic business advice and trends for growing profits. Published monthly,
HomeCare
is supported each week by the
HomeCare Monday
e-newsletter. In addition, regular posts can be found on the
HomeCare
Facebook page
and
Twitter feeds
.
This site requires JavaScript. Please enable JavaScript in your browser's settings and reload the page.